Prosecco 75cl
75cl (£8.50 per 75cl) 11% Volume
Product ID: 00423236
Product Description:
STYLE Sparkling, lively, crisp & refreshing
TASTE Lemon, pear, apple, floral hints
FOOD Apéritif, canapés, seafood, creamy cheeses
A lively, crisp Italian sparkling wine which is aromatic and fresh with light lemon, pear and apple flavours and a floral hint. It has a dry, wonderfully refreshing finish. This premium example of Prosecco was made by Loris Bonotto at his family estate.
The Liquor Licensing Ordinance 2006: It is an offence to buy or attempt to buy alcoholic liquor if you are under the age of 18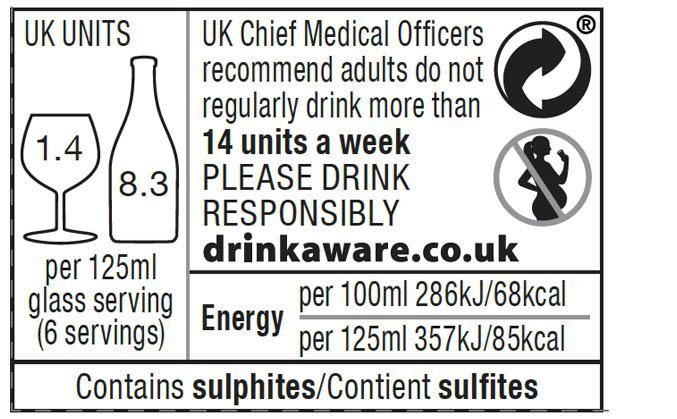 The Liquor Licensing Ordinance 2006: It is an offence to buy or attempt to buy alcoholic liquor if you are under the age of 18